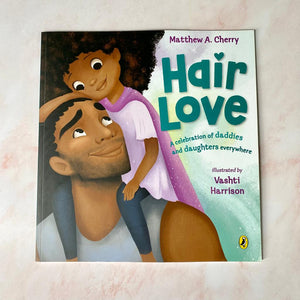 Hair Love
A New York Times Bestseller and tie-in to Academy-Award Winning Short Film "Hair Love"
Written by Matthew A. Cherry
Illustrated by Vashti Harrison. 
It's up to Daddy to give his daughter an extra-special hair style in this ode to self-confidence and the love between fathers and daughters. Tender and empowering, Hair Love is an ode to loving your natural hair - and a celebration of daddies and daughters everywhere.